Wheels Within Wheels: Life and Consciousness Require Movement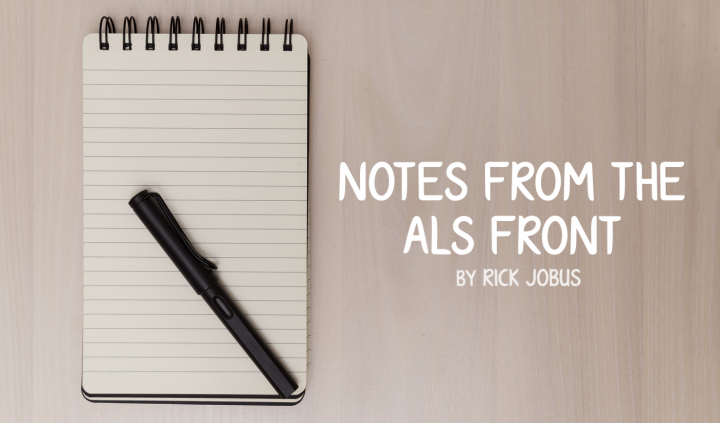 Consider the wheel. Nothing comparable exists in nature. Its conception was not the byproduct of observation and imitation, but a 100 percent original human brainstorm. Evidence suggests that the first wheels were used for making pottery around 3500 B.C. in Mesopotamia. They weren't employed for locomotion until 300 years later.
As innovations go, few can rival the wheel for historic impact. Without its myriad variations, the world would be deprived of motion pictures; the name Ferris would not invoke state fair imagery; America would never have been treated to the roller derby; and Vanna White might have been on "The Price is Right." Oh, and I could not ambulate.
The theory of man's evolution is often visually depicted by a series of primates in ascending stages of development, beginning with some form of monkey and ending with modern man. The figures in between stand increasingly upright, have less body hair, and grasp implements of greater sophistication.
If I were to add illustrations that represent the stages of my post-ALS devolution, what would follow is a man with leg braces, then a cane, a walker, a rollator, a manual wheelchair, and finally, a power wheelchair. All of these devices aid in the pursuit of movement.
Moving toward consciousness
Movement is vital. Even in its least perceptible form — like gentle breathing — it is evidence of life. Aldous Huxley wrote that "Consciousness is only possible through change; change is only possible through movement." I agree. Growth is an erratic, forward motion. It may seem directionless, but it's movement nonetheless.
To borrow from Calvin Coolidge, "All growth depends upon activity. There is no development physically or intellectually without effort, and effort means work." I prize growth. I intend to experience it until my last breath, which is why I put in the effort necessary to sustain movement.
Therefore, I've swallowed my pride and grudgingly mastered skills that, to the untrained eye, may appear mundane or borderline remedial. The next time you observe someone commanding a power chair without imparting collateral damage to a bystander or causing property damage, however, applaud the performance. Without deft joystick manipulation to control speed and direction, plus the wherewithal to perform the counterintuitive task of backing up, these conveyances are a demolition derby waiting to happen.
My transport utility enables me to interact with people and nature. My worldview is, literally and figuratively, expanded by the movement.
Sadly, I cannot transfer to my power chair on my own these days. I also require someone to hold a door open for me so I can head outside. That means I am stuck, virtually immobile for prolonged periods — physically, at least. Mentally, I'm in perpetual motion. I spend my days thinking, reading, sensing, postulating, debating, praying, and learning. My mental agility has never been keener.
Wheels of consciousness
I find that I have been emulating some wheel-centric strategies toward understanding my true self. Anodea Judith's book "Wheels of Life" purports chakras to be "the very wheels that carry us through life." The Wheel of Awareness employs hub, rim, and spoke imagery, with awareness itself as the hub. The rim represents all that we are capable of knowing, and the spokes depict our focus directed at individual ideas.
This may have been partially foretold by the Jewish prophet Ezekiel, who described a vision of "wheels within wheels, like a gyroscope. They went in any one of the four directions they faced, but straight, not veering off. … [T]he spirit of the living creatures was in the wheels." Occasionally, at my sharpest, I am able to use "wheel within a wheel" visualization, venturing without fear to uncharted territory, and approach self-actualization.
Early on in my ALS struggle, my uncle told me that all bodies decay, but it's what's in here — pointing to his heart, then his head — that counts. That made me think of an iceberg. On the surface, I appear severely limited, struggling mightily in a power wheelchair. But beneath, I strive to be a disproportionately broad, long, and deep mass. I close each day with self-reflection and make an inventory of my growth throughout the day. Ironically, I am a far better man for the ALS ordeal.
Joni Mitchell likened life to a wheel, saying, "We're captive on the carousel of time." We might as well honor the ride's Proprietor and make ourselves better for the journey.
***
Note: ALS News Today is strictly a news and information website about the disease. It does not provide medical advice, diagnosis, or treatment. This content is not intended to be a substitute for professional medical advice, diagnosis, or treatment. Always seek the advice of your physician or other qualified health provider with any questions you may have regarding a medical condition. Never disregard professional medical advice or delay in seeking it because of something you have read on this website. The opinions expressed in this column are not those of ALS News Today or its parent company, BioNews Services, and are intended to spark discussion about issues pertaining to ALS.